PDF eBook | Canada By Train: The Complete VIA Rail Travel Guide
Buy the Canada by Train digital edition and have everything your printed edition offers a fingertip away. Easy PDF download direct to your desktop, tablet or ereader.
Revised, 3rd edition will be released on September 30, 2019.
Out of stock
PDF eBook | Canada By Train: The Complete VIA Rail Travel Guide
Majestic in its vastness, with a storied past and astonishingly diverse landscapes, Canada is a fascinating travel destination. VIA Rail, Canada's national passenger train service, makes visiting this breathtaking country a truly memorable experience.
Enhance your trip of a lifetime with Canada by Train, the complete guidebook to train travel with VIA Rail. From planning your journey to packing your bags, from learning railway lingo to seeing sights along the way, this valuable book contains all the information you need.
Full of useful facts and vivid photographs, this essential guide from the authors of USA West by Train provides current, comprehensive details on train services and safety measures. One chapter chronicles the fascinating history of the railway that shaped the nation. Inside you'll also find:
✓ Over 500 full-colour illustrations and photographs
✓ Fully updated information on schedules, fares and pass options
✓ Personally researched mile-by-mile route guides
✓ Practical suggestions on travelling light, settling in sleepers and coaches, tipping, and much more
Whether you're touring the friendly Atlantic region, visiting the magnificent Rockies, or travelling clear across the country, Canada by Train will make every rolling landscape more alive. The book itself is as interesting as the scenery, making it a charming souvenir—a perfect way to remember your VIA Rail journey.
| | |
| --- | --- |
| Title | Canada By Train |
| Subtitle | The Complete VIA Rail Travel Guide |
| Version | PDF eBook |
| ISBN 13 | 978-0-9730897-7-6 |
| Authors | Chris Hanus and John Shaske |
| Publisher | WAY OF THE RAIL, 2nd edition (April 1, 2014) |
Our Promise to You
I personally guarantee your satisfaction. I believe in our products and want you to test them. Order any guidebook or map guide and look it over and be sure you are fully satisfied. If it is not precisely what you want, you may return it for a full refund at any time, for any reason — no questions asked!


Chris Hanus
Author & Publisher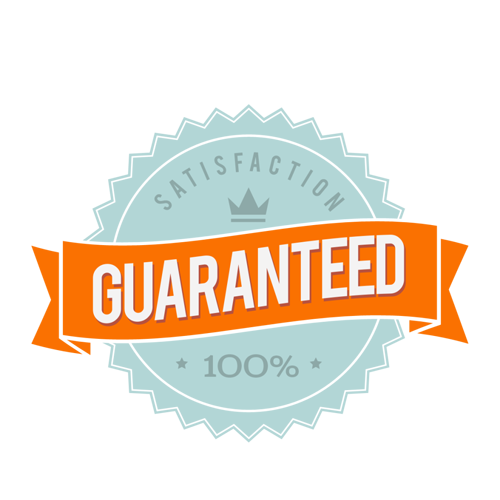 Digital PDF ebook Guides

PDF ebooks are exactly the same as our print guidebooks, only available in digital form. All we have done is to convert the book, page by page, into an Adobe PDF file, which is viewable on any PDF reader. So, you can enjoy immediate access to essential rail travel hints, full-colour route maps, interesting facts and inspirational images, straight from your own electronic device (tablet, iPad or laptop), allowing you to plan your journey with confidence even while on the go.
There are several PDF reader software options to choose from, but we recommend the free Adobe Reader software and app, which can be downloaded from Adobe's official website. When you purchase our digital guide, WAY OF THE RAIL will send a PDF (all devices) file version for you to download. Please note, PDF does not offer the same level of functionality as ePub files.
When buying our Canada By Train travel guide, we recommend using Adobe Reader to open it. Why? It's not just because it's free and easy to download, but also because it won't harm your existing software or files, and provides superb quality image reproduction every time. Other PDF readers include iBooks and Goodreader, but to download or update your free Adobe Reader, visit the official Adobe website.
Purchasing our ebooks and guides is simple and secure. Once your payment is successfully processed, just follow the simple steps to downloading.
Download Immediately:
✓ An order confirmation screen will pop up
✓ Click the link to download immediately
✓ Save in a specific location on your computer
✓ Can't find it? Check your Downloads folder
Download Later:
✓ Order Confirmation email sent automatically to you
✓ Click the link to download or wait
✓ Wait no more than 2 months from the date of purchase
✓ Can't find your email? Check your Spam, Junk or Deleted Items folders
✓ Still missing? Contact us directly, we'd be happy to help
Because we know how things like technical errors, computer crashes and download limits can really throw a spanner in the works, we offer 5 downloads to each of your purchased PDFs.
Please note that download times can vary depending on the speed of your internet connection. So, with some single-file PDF guidebooks being more than 100 MB, if your connection is slow you might like to fix yourself a cup of tea, put your feet up and dream some more of the rail journey that awaits you.
If you use an Apple device – like iPad, iPad Mini, iPhone or iTouch – a PDF will open by default either through your web browser or through the preview function. But this only allows you to view the file, and does not mean the file has been downloaded and saved.
To avoid losing your ebook when you turn off your device, you must save it to your PDF reader app (Adobe Reader, iBooks, Goodreader). All you need to do is tap your screen and then follow the open and save prompt that pops up.
Alternatively, you can go through your home computer:
✓ download the files to your computer
✓ attach them to an email
✓ send it to the email account on your device
This has the added advantage of providing the best backup should you lose access to your files on your device. Just make sure you save the email or save the files to your computer.
We believe it's important that copyright laws are fully respected. After all, it is all that protects authors and publishers and ensures their hard work is fairly compensated. For this reason, our digital guides are fully protected through Digital Rights Management (DRM) technologies. So, while you can print the files and zoom in to have a closer look, you cannot edit, insert or copy text, or merge individual PDFs together.
Unfortunately, you are not able to highlight text either. Adobe doesn't allow us to distinguish between the text highlighting function and other copy and edit functions. But, as soon as the program does allow us to do so, we'll update our files and pass that function on to you.
By the way, you may find some devices or software applications may try to convert our files from PDF to another file type. Sorry, but DRM does not allow this conversion.
Not at all. Everything that appears in our print editions appear in our PDF eBooks too. So, whether you opt to buy the hardcopy or the digital copy, you get precisely the same quality in information, images and value for money.
---