The Complete Amtrak Travel Guide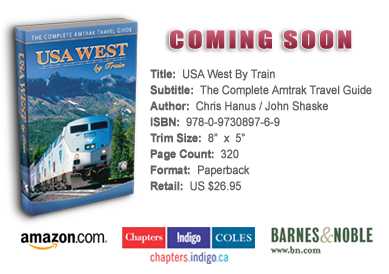 …
Discover the best of the American West with Amtrak — and make sure you bring along this essential guide. USA West by Train provides all the information you need to plan your trip and enjoy every minute, whether you're getting away for the weekend or embarking on a much longer journey.
Historically, the West was a magnet for adventurers. Today Amtrak takes you to the region's most popular cities and through some of the most spectacular landscapes in the United States. Experience historic routes such as the Empire Builder (Chicago to Seattle), the Coast Starlight (Seattle to Los Angeles) and the legendary California Zephyr (Chicago to San Francisco). Enjoy the autumn colors. See the national parks up close. Marvel at the majesty of the American skyline. This guidebook will ensure you don't miss a thing along the way. Inside you'll find:
* Personally researched mile-by-mile route guides
* Current information on schedules, fares and pass options
* More than 500 full-color illustrations and photographs
* Color-coded chapters for quick and easy reference
* Practical suggestions on traveling light, sleeping well, tipping, and much more
From planning your trip to packing your bags, from boarding the train to living the train life, no other guidebook provides as much valuable advice and up-to-date detail as USA West by Train.
…
Authors
…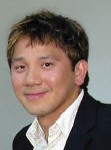 CHRIS HANUS - Chris grew up in Vancouver, British Columbia, where the charm of train travel has always lured him. His colourful career with VIA Rail spans ten years, starting in 1997 when he first worked as an Activity Coordinator aboard the Canadian.
His productive stint with the Crown Corporation culminated in January 2008, where he held the position of Product Specialist for the company's Marketing Planning Department. Over the years, Chris mastered the fine details of the railway system, amassing a cornucopia of railroad facts and personal insights into life aboard the trains. He has extensively traversed Canada aboard VIA Rail and on some train services in North America, covering some 500,000 kilometres (over 300,000 miles!), and still counting.
Chris established Way of The Rail Publishing in 2002, in response to the growing demand for printed guides on railway journeys across Canada. He published the Railway Map Guide to British Columbia and Canadian Rockies, a pioneer in travel publication, and largely contributed to the development of the latest and comprehensive Canada by Train Guidebook.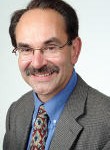 JOHN SHASKE - John, the founder and president of John Steel Rail Tours, discovered his passion for trains when he was just four years old. His family often travelled between Edmonton and Vancouver on the Canadian National Railway, and John learned a great deal about trains during those trips. This was also when he decided to become an engineer. Years later, however, when John enrolled in the University of British Columbia, he chose a degree in Pharmacology instead.
Fortunately, some dreams never die. In the winter of 1981 John was asked to guide a B.C. Rail trip to Lillooet. The trip sealed John's fate — he was hooked on train travel forever. For years, John studied every aspect of the rail business and worked in railroading. His efforts culminated in 1990, when he founded John Steel Rail Tours. Today, the company is famous all over the world and John is rightly regarded as a Canadian rail expert.